A Good Time to Build Self-Storage Facilities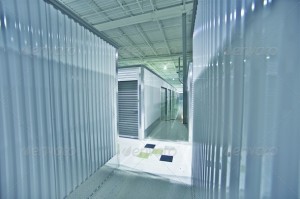 The self-storage, or mini-storage market in North America has been growing recently, although the industry is far less mature in Canada than in the United States. This translates into excellent business and earning potential in both countries, but particularly north of the border, where investors are increasingly recognizing the asset value of mini-storage facilities, especially in urban markets.
Secure and Reliable Self Storage Construction
At M44 Metal Buildings, we understand that in order for your mini-storage facility to be successful, you have to offer secure and reliable storage to a diverse clientele seeking to store an extremely wide-range of articles, and metal structures provide the perfect solution. Metal buildings are strong, highly resistant to the elements, to fire and to insects and other pests, thereby ensuring good storage conditions. They can also be insulated and outfitted with heaters, refrigeration units, humidifiers and dehumidifiers, to provide climate-controlled storage to protect everything from valuable artwork to perishables. Cost-effectiveness is also an important consideration for people when selecting a mini-storage facility and in this respect, you can't do better than metal buildings. Because they are assembled so much more quickly than traditional constructions (e.g., bricks and mortar, wood, etc.), your labour-related costs of assembly and installation are minimized.
Experience Construction Pre-fabricated Metal Buildings
We have  more than 15 years of experience sourcing high-quality pre-fabricated metal components from suppliers in Canada and the United States and employing highly-skilled crews to assemble metal buildings on-site. Our consultants can work with you to design a mini-storage facility of any size and with units having a wide range of dimensions (interior floor space and roof pitch), within your budget. Your facility will offer the strongest and most secure mini-storage available so that your customers will rest assured that their articles are in good hands. Contact us today to find out more.